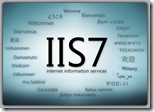 In einem HowTo habe ich empfohlen den IIS anstatt des Web Development Servers von Visual Studio zu nehmen. Allerdings kann der IIS das Debugging etwas erschweren, da dieser den Debug Prozess nach einer Weile selbst killt. Damit man sich genügend Zeit im Debugmodus hat muss man eine kleine Änderung am IIS vornehmen.
Fehlermeldung
Wenn man einen Breakpoint setzt und eine Weile im Source Code debuggt kommt in der Standardeinstellung irgendwann dieses Fenster: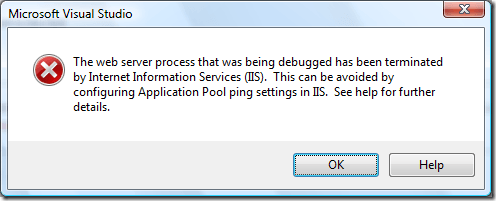 ---------------------------
Microsoft Visual Studio
---------------------------
The web server process that was being debugged has been terminated by Internet Information Services (IIS).  This can be avoided by configuring Application Pool ping settings in IIS.  See help for further details.
---------------------------
OK   Help  
---------------------------
Fehlerbehebung
Damit man entspannt debuggen kann, muss man in die erweiterten Einstellungen des AppPools gehen...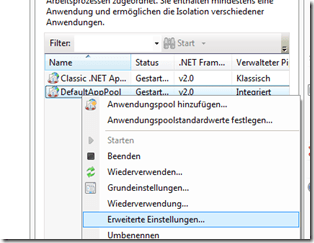 ... und dort die "Ping enabled"/"Ping aktiviert" auf False setzen: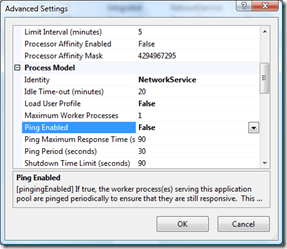 Als Quelle diente mir dieser Blog - daher auch einmal ein Screenshot vom deutschen IIS und einmal vom englischen. Jetzt sollte man unbegrenzt Zeit haben zum Debuggen.