Last week was the public release of the Windows 7 Beta - you can download it here. In installed it on my ThinkPad R61 and take a look at it. Here are my first impressions. Is it better than Vista?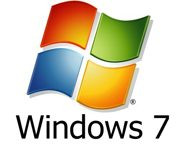 A note about the performance
Windows 7 runs good on my machine and boot fast, but I don´t know if it is faster than a clean "Vista", but I really hope that the performance is much better than with Vista.
Is it stable?
I played around for 2 hours with Windows 7 and drag some gadgets, explore the taskbar and so on. The gadgets seems to be buggy and if I "right click" a wireless lan, the explorer crash, but it restarts very fast - hooray \o/ ;) . I don´t know if this is a problem of the german version or if it´s just my notebook - sometimes it is unstable.

Taskbar & Explorer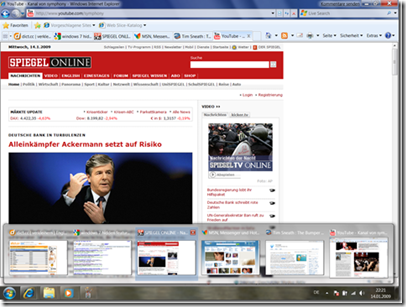 The taskbar is really nice and the tab preview is awesome. Videos or other "dynamic content" runs in the small windows.
Gadgets
The gadgets are nearly the same as in Vista. Windows 7 contains no sidebar, so if you´ll take a look at your gadgets on the desktop you just need to move your mouse to the right corner - all windows will be transparent: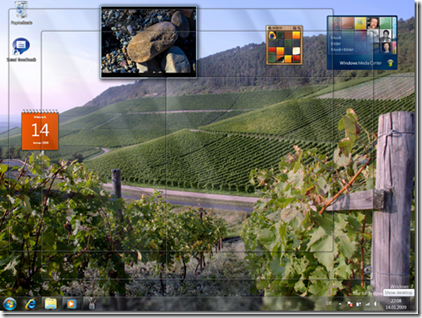 In my opinion is the Windows Media Center Gadget not very...mhh... "sexy"? The layout seems to be only a image - it should display my pictures, not this guy: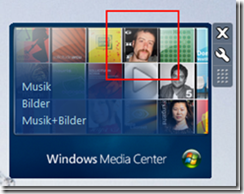 Libraries
Libraries are very useful if you have your music, pictures, videos and documents in different folders. The library gathers contain from different locations: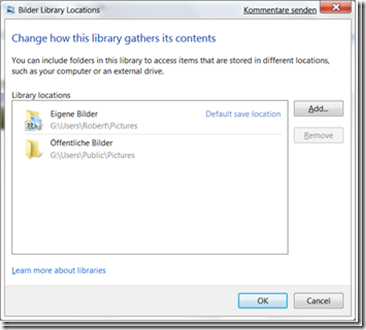 Here is a example of the picture library: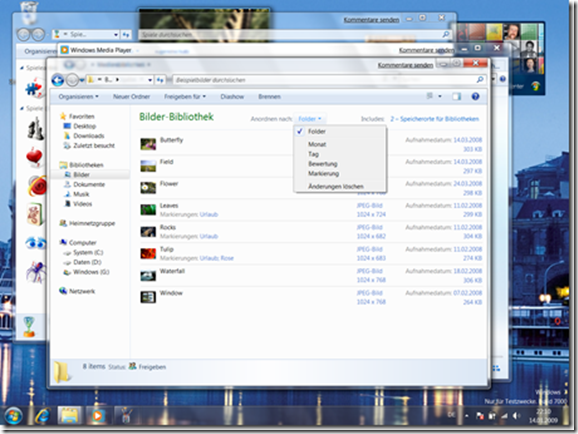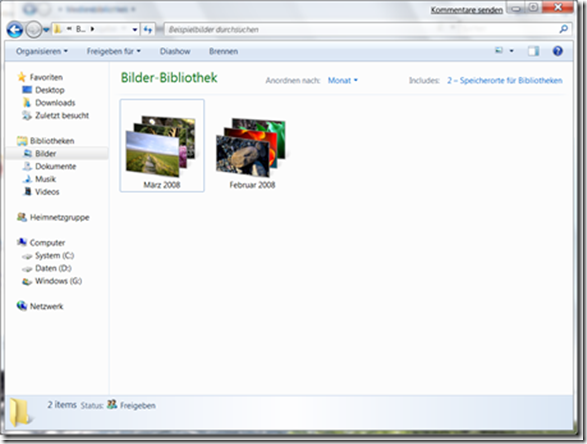 Programs
Paint get a new layout - with ribbons: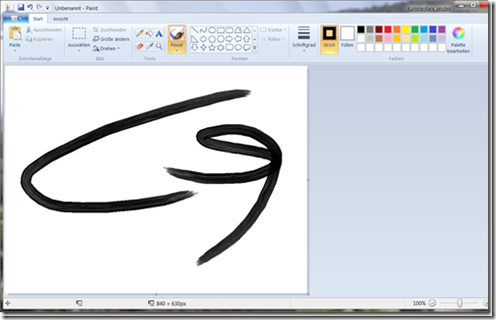 Unfortunately Notepad, the picture view and the Mediaplayer are still boring: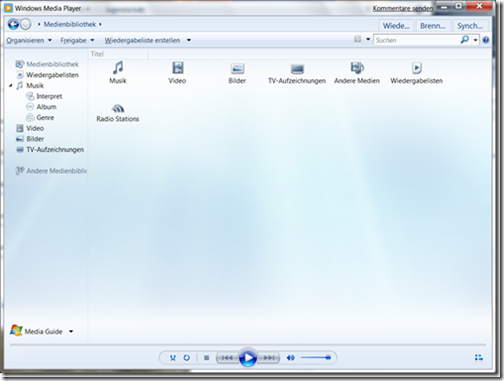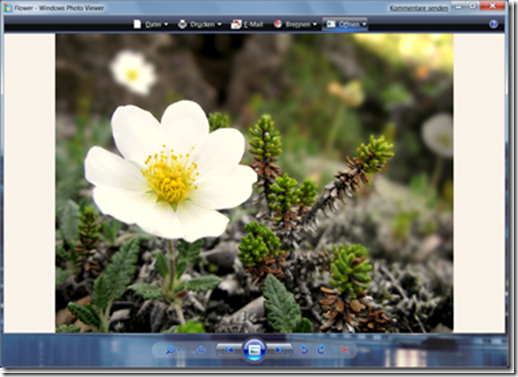 Other features 
Beside the "Aero Peek" taskbar feature are to other "Aero effects" - this is Aero Shake:
Nice - Aero Snap:
If you snap one window left and the other window right, you could still resize one window and it overlap the other window - it´s just a window-position-trick. It would be cool if the two windows would arrange them if you resize one of them.
Other nice features and improvements in this blogpost.
Themes
Themes contains background images, sounds, screensaver and colors: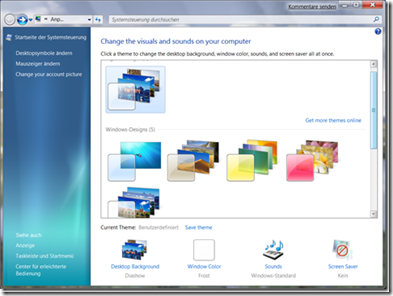 Why no video content as background (a feature of the Vista Ultimate Extras)
First impression
Windows 7 is nice and some features are really cool. Sometimes the ideas was cool, but it was not very well done - e.g. Aero Snap or the picture viewer. Microsoft should made the built-in programs better.
If you are intrested in Windows 7, just download it and give feedback to Microsoft. There is still no official release date.
This beta should be "Feature complete" but some features are still hidden or not implemented?